Pharma | Biopharmacy
Innovations in the pharmaceutical and biophamaceutical inidustry are an important part of our local economy.
Swagelok's wide range of products for the phamaceutical- and biopharmaceutical industry unsed in Fluid Systems are perfectly designed to meet industry specific cleanliness requirments. From construction up to system validation – we offer a full service for these markets.
Pharma Hoses and End Connections
Our pharma hoses and end connections provide a maximum on cleanliness and safety.
SWAGELOK HOSES AND END CONNECTIONS
Hoses
We manufacture pharma hoses and end connections to meet your needs.
PTFE Hose | C, F, N, S, W, X Series
PFA Hose | U Series
Our pharma hoses are designed to provide maximum flexibility.
End Connections
Tube Butt Weld Ends
Sanitary DIN 11864-3 Series A
End Connection Sanitary DIN 32676
Customized Connections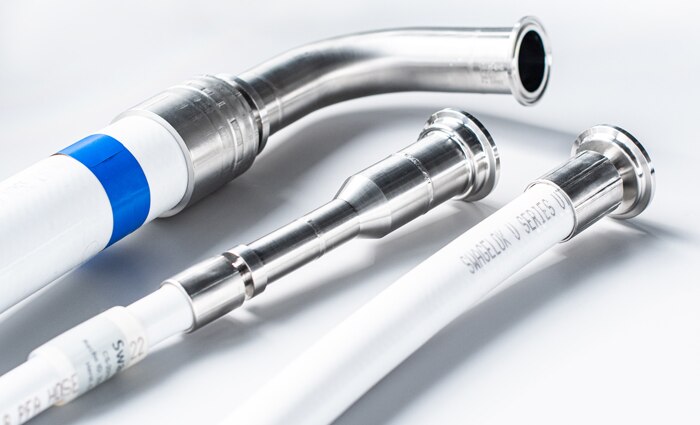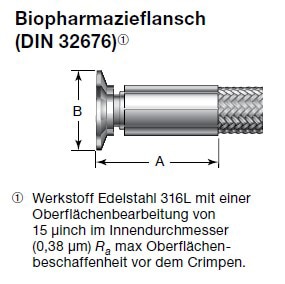 Our End Connections are available in the compliant European DIN-Standards.
Catalog hoses and end connections
Other Pharma and Biopharmaceutical Products
Consulting and Service
Industrial hoses often don't get the attention they deserve. We are happy if we can support you with our Hose Advisory Services (HAS) or with a Hose Training.
REQUEST CONSULTING OR TRAINING
Hose Safety
Hoses are a convenient and quick way to connect two points in your Fluid System but be sure to take the necessary steps to ensure safety and avoid costly downtime.
3 STEPS TO HOSEt SAFETY & LOWERING PLANT COSTS
Do you have questions or a consulting need?
We are look forward to hearing from you. info@aa-solutions.at | +43-2236-677079